Download CV

Date of birth: 31 Mar 1999
Nationality: Liberia
Player looking for club
Min. net salary:
login to view
Transfer fee:
login to view
Preferred territory:
Preferred territory
Trial conditions:

Negotiable

Additional information:

Player is a right winger that plays central midfield as well. He is physically fit and very fast on the ball. Plays %100 with right leg and 75% with left leg.
Has some Youth national team experience and currently plays in division I league.
Player represents himself
Player details
Name:
Arginamoto Kromah
Birthday:
31 Mar 1999 / 24 years old
Nationality:
Liberia
Languages:
English
Last contract expired:
01 Jun, 2019
Height / Weight:
6 cm. / 75 kg.
Position:

Striker (preferred)
Right - winger
Playmaker, central midfielder

Foots:
Right
Player profile:

" Sidiki Blayday Kromah is a player of the Senior National team of Liberia and currently plays for Invincible Eleven Majestic Football Club in the Orange National League 1st Division . Sidiki Blayday Kromah won the 2021/2022 Best Men's Player Award scoring a total of 15 goals in all competitions last season and providing 5 assists.

Achievements:

" 2018/2019 Liberia National League 1st Division champion , LPRC Oilers .
2020/2021 FA Cup Winner , Monrovia Club Breweries FC .
2020/2021 FA Cup Top Scorer 7 games 7 goals 4 assists .
2021/2022 Orange National League 1st Division Best Men's Player
2021/2022 Orange National League 22 games 15 goals and 5 assists
Career
| Since | Club | Contracts |
| --- | --- | --- |
| Jan 2022 | Invincible Eleven & Majestic SA ( Liberia ) | 25 Sep 2023 - 10 Apr 2023 |
Match summary
Player Media
Arginamoto Kromah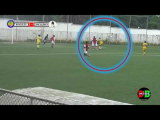 Sidiki Kromah Goals And Dribbles 2022
May 4, 2022
1 year ago •
Link to this post •
Arginamoto Kromah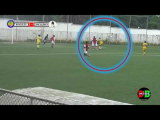 Sidiki Kromah Goals And Dribbles 2022
May 4, 2022
1 year ago •
Link to this post •