Download CV
Idir Boutrif - Player, Centre Forward (target man)
Date of birth: 06 Feb 2000
Nationality: France
Player details
Name:
Idir Boutrif
Birthday:
06 Feb 2000 / 20 years old
Nationality:
France
Languages:
French, arabic, english
Last contract:
No data available
Height / Weight:
186 cm. / 82 kg.
Position:

Centre Forward (target man) (preferred)
Striker
Right - winger

Foots:
Right
Player profile:

" Young professional player with a good physique. Athletic and strong on 1to1.

Experiences in french championship, italian championship and the belgian one.
Career
| Since | Club | Contracts |
| --- | --- | --- |
| Jan 2019 | Excelsior Virton ( Belgium ) | No professional contracts entered |
| Jan 2018 | Sampdoria UC ( Italy ) | No professional contracts entered |
| Jan 2017 | Standard Liège ( Belgium ) | No professional contracts entered |
| Jan 2016 | Saint-Étienne ( France ) | No professional contracts entered |
| Jan 2012 | Metz FC ( France ) | No professional contracts entered |
Match summary
Player Media

Yasmine Bouchene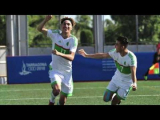 Idir Boutrif
Jun 10, 2020
22 days ago •
Link to this post •

Yasmine Bouchene
Idir Boutrif
Sep 26, 2020
22 days ago •
Link to this post •