Download CV

Date of birth: 22 Jan 1990
Nationality: Ghana
Player details
Name:
Mohammed Abdul Latif
Birthday:
22 Jan 1990 / 32 years old
Nationality:
Ghana
Last contract:
No data available
Height / Weight:
175 cm. / 70 kg.
Position:

Left - winger (preferred)
Right fullback
Left midfielder

Foots:
Both_left
Player profile:

" Abdul Latif Mohammed (born 22 January 1990) is a Ghanaian professional footballer, he has played for several Ghanaian teams and Gabon club as a left full back and midfielder and currently playing in Ethiopia.

Achievements:

" 2010 – 2014 Ashanti Gold
2014 – 2015 CF Mounana
2016 FC Ilves Tampere
2017 Lusaka Dynamos
2017-2018 Sidama Bunna SC
2019 – 2020 Suhul Shire FC
2021 Dire Dawa Ketema SC

Other information:

" In 2013, coach Maxwell Konadu invited him to be a part of the Ghana squad for the 2013 WAFU Nations Cup. He helped the team to a first-place finish after Ghana beat Senegal by three goals to one. In 2014 he also help the Ghana team for the African cup of Nations and was the runners up.
Career
Match summary
| Season / Team / Comp | | T | | | B | | | | |
| --- | --- | --- | --- | --- | --- | --- | --- | --- | --- |
| 2014 South Africa / Ghana / African Nations Championship | 5 | 2 | 3 | 1 | 1 | 0 | 1 | 0 | 0 |
Player Media

HESHAM ALI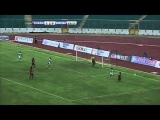 Latif Mohammed Highlights
May 16, 2014
15 days ago •
Link to this post •

HESHAM ALI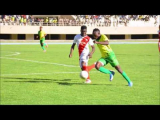 Mohammed Abdul Latif highlights
Dec 26, 2020
15 days ago •
Link to this post •