Download CV

Date of birth: 01 Jun 1995
Nationality: Bulgaria
Phone: +359899199520
Email: miroslavgospodinov14@gmail.com
Player looking for club
Min. net salary:
login to view
Transfer fee:
login to view
Preferred territory:
Preferred territory
Trial conditions:

Professional attitude with accommodation included.

Additional information:

3rd division experience in Bulgaria followed by playing in England top academy coached by well known England coaches and agents.
Played for CD Marino ''Tenerife''
Currently playing in Spain semi-pro league.
Player represents himself
Player details
Name:
Miroslav Gospodinov
Birthday:
01 Jun 1995 / 26 years old
Nationality:
Bulgaria
Languages:
English , Spanish ,French
Last contract expired:
01 Jun, 2016
Height / Weight:
180 cm. / 74 kg.
Position:

Left - winger (preferred)
Striker
Central attacking midfielder

Foots:
Both_right
Career
| Since | Club | Contracts |
| --- | --- | --- |
| Jan 2016 | Dobrudzha 1919 ( Bulgaria ) | 29 May 2022 - 01 Jun 2016 |
Match summary
Player Media
Miroslav Gospodinov
2 years ago •
Link to this post •
Miroslav Gospodinov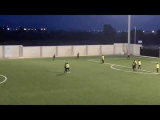 Highlight video 2020
Apr 24, 2020
2 years ago •
Link to this post •
Miroslav Gospodinov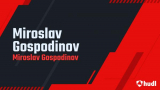 Miroslav Gospodinov
Apr 3, 2020
2 years ago •
Link to this post •
Miroslav Gospodinov
2 years ago •
Link to this post •
Miroslav Gospodinov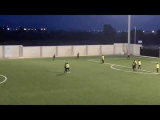 Highlight video 2020
Apr 24, 2020
2 years ago •
Link to this post •
Miroslav Gospodinov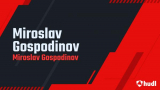 Miroslav Gospodinov
Apr 3, 2020
2 years ago •
Link to this post •